Shortlisted Luma Rencontres Dummy Book Award Arles Books and Kassel fotobookfestival!
Video of book screened on the night of the year at Arles and all summer long at rencontres festival in Arles

Forain, Kaffers en Boerin
'Ik zie niet alle mensen graag, hè! Gij zijt gewoon iemand die lief is.' – Johnny
Drie jaar lang volgt Siska Vandecasteele Johnny, die al heel zijn leven foorkramer is.Johnny geeft de fotografe een inkijk in de anders gesloten wereld van de kermis. Hij smijt de deuren van zijn huis én woonwagen voor haar open. Hij zet haar beurtelings op het verkeerde been, en aan het denken.
Dit boek schetst in woord en vooral beeld het verhaal van Johnny. Een typische atypische foorkramer. Maar Siska Vandecasteele legt op haar gevoelige plaat een wereld vast die langzaam aan het verdwijnen is. Een wereld die anders lijkt, maar niet zo verschilt met onze wereld. Die van de bezoekers of "kaffers en boerinnen".
Hoewel, uiteindelijk is dit gewoon een verhaal van een man die zielsveel houdt van zijn moeder, en zich zorgen maakt over zijn kinderen.
(Interview, Bende van Einstein, Radio 1 listen here)
Forain Kaffers en Boerin
"I do not like everybody, you know!  I just think you are very sweet." – Johnny –
For three years Siska Vandecasteele followed Johnny . A carnival employee, all his life. Johnny gives the photographer an insight in the otherwise closed world of the carnival life. He opens the doors of his house and caravan for her. He alternately puts her on the wrong foot, and makes her think.
This book is about Johnny, a typical atypical carnival man (Forain). With pictures and words Siska Vandecasteele takes you into a world that is disappearing. A world, that seems very different but is not that different from the visitors world, the "Kaffers and Boerinnen".
Although, in the end, this is just a story of a man who loves his mother dearly and worries about his children.
Preview book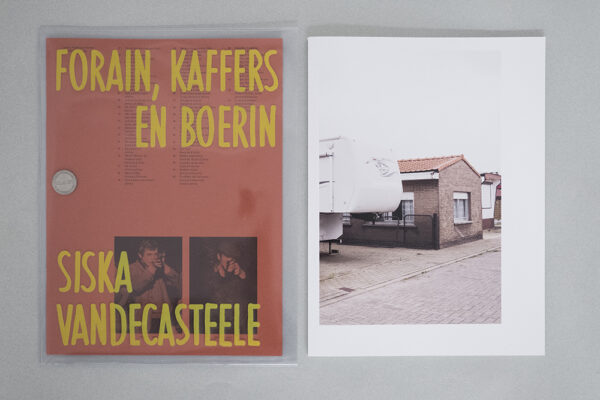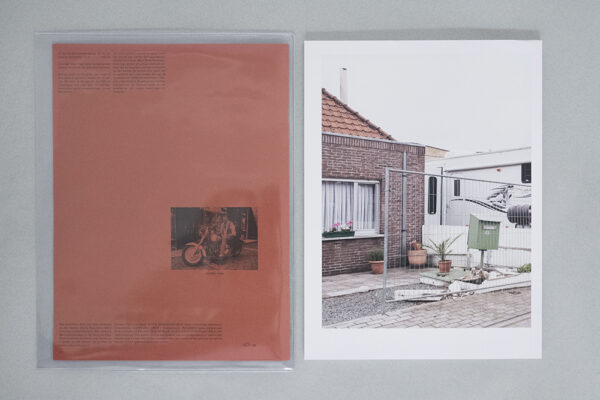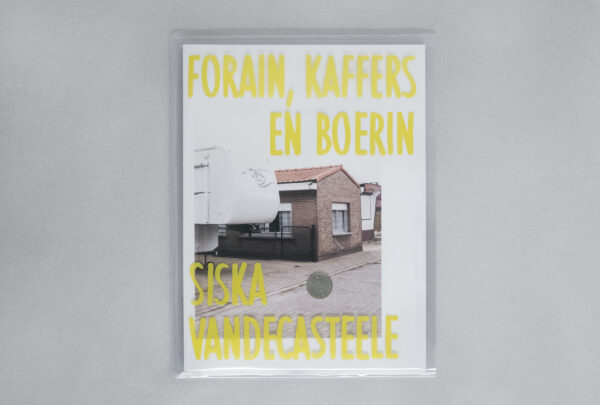 ! Order book !